How do I Sign Up for an ACCESS User Account?
Overview
This article will show you how to create an ACCESS user account.
Steps
1. If you don't have a user account set up, you will need to create one. All that is needed is your name, email address, and password - simple! To begin, select the Sign up link.
2. Then enter your Name, a valid Email Address, followed by selecting the Sign Up For Free button.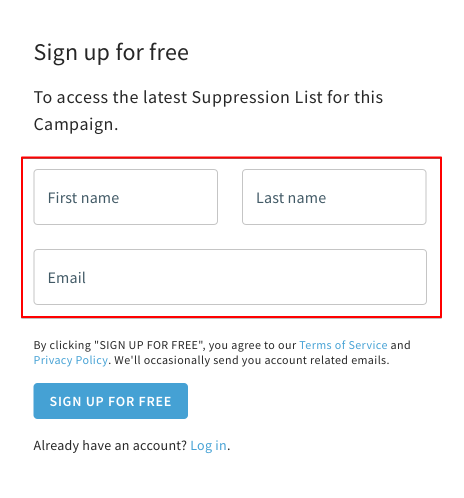 3. Next, go to the inbox of the email address entered. You should have received an activation email with the next steps. To finish the setup, select the Set Password And Activate Account button.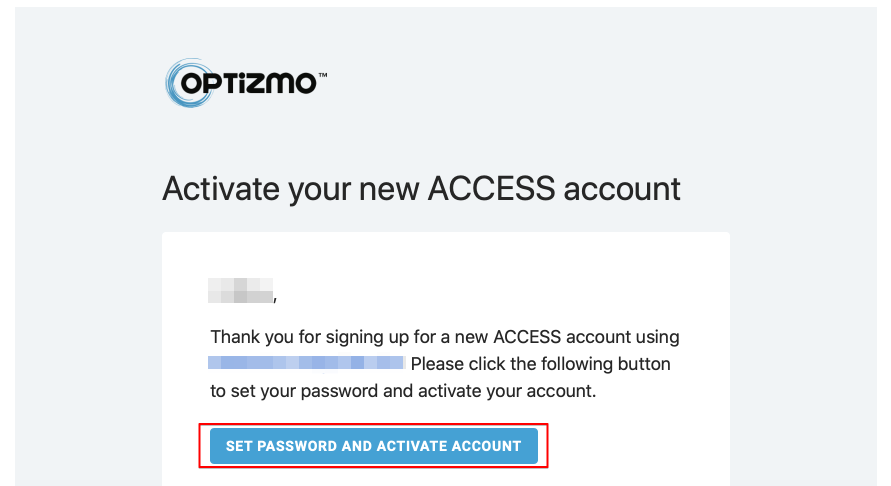 *Please note - the email will be sent from the following address access@accounts.optizmo.com. If you can't find the email in your inbox, check your Spam or Junk folder. If you need additional assistance, please contact us: support@optizmo.com
4. After selecting the Set Password and Activate Account button, you will be taken to a page where you can create a password for your account. Enter your desired password, followed by selecting the Set Password and Activate button.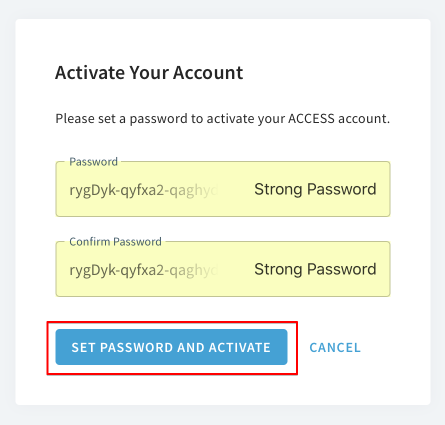 That's it - simple! Your account is now set up for ACCESS. If you have further questions, please contact us at: support@optizmo.com