How do I Sign Up for an ACCESS User Account?
Please Note: ACCESS will begin a phased rollout on January 15, 2020, with small groups of new users being added each week. Please visit this link for more information on this exciting new update to our platform's data security measures.
The ACCESS portal will be activated at the account level, meaning every Mailer partner working with Opt-Out Lists from that account will be exposed to the new user experience at the same time. There will not be an option to deactivate ACCESS once enabled. Starting on January 15, 2020 account holders will be contacted via email when ACCESS is activated within their accounts, and we will begin informational messaging to all registered Mailer partners in their current Mailer Access pages the week of Dec 16, 2019, around what they can expect with their new experience.
Overview 
This article will show you how to create an ACCESS user account.
Steps
1. If you don't have a user account set up, you will need to create one. All that is needed is your name, email address, and password - simple! To begin, select the Sign up link.
2. Then enter your Name, a valid Email Address, followed by selecting the Sign Up For Free button.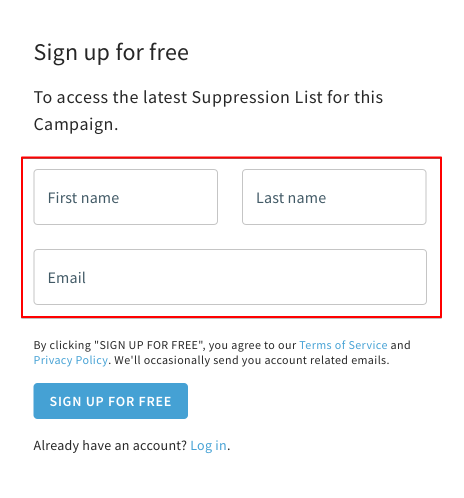 3. Next, go to the inbox of the email address entered. You should have received an activation email with the next steps. To finish the setup, select the Set Password And Activate Account button.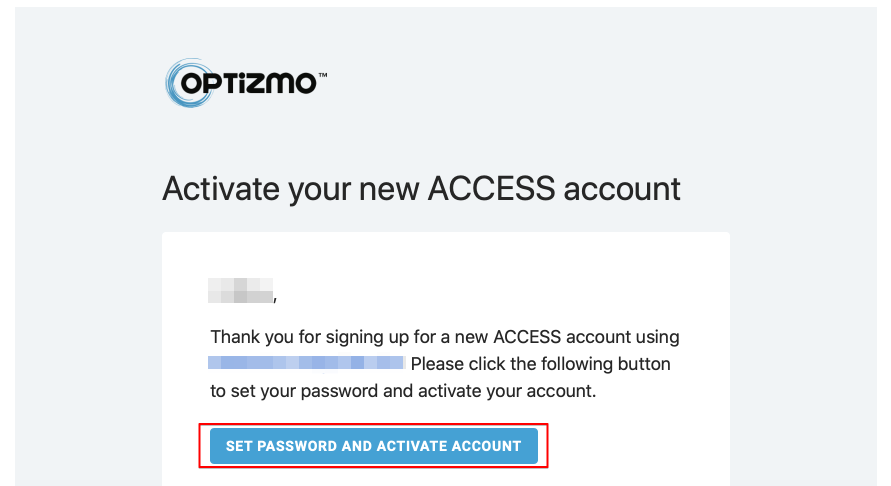 *Please note - the email will be sent from the following address access@accounts.optizmo.com. If you can't find the email in your inbox, check your Spam or Junk folder. If you need additional assistance, please contact us: support@optizmo.com
4. After selecting the Set Password and Activate Account button, you will be taken to a page where you can create a password for your account. Enter your desired password, followed by selecting the Set Password and Activate button.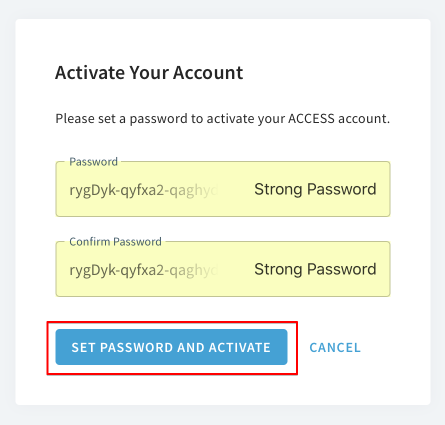 That's it - simple! Your account is now set up for ACCESS. If you have further questions, please contact us at: support@optizmo.com