Please Note: ACCESS will begin a phased rollout on January 15, 2020, with small groups of new users being added each week.
The ACCESS portal will be activated at the account level, meaning every Mailer partner working with Opt-Out Lists from that account will be exposed to the new user experience at the same time. There will not be an option to deactivate ACCESS once enabled. Starting on January 15, 2020 account holders will be contacted via email when ACCESS is activated within their accounts, and we will begin informational messaging to all registered Mailer partners in their current Mailer Access pages the week of Dec 16, 2019, around what they can expect with their new experience.
Overview
OPTIZMO's ACCESS is the new standard for Advertisers and Networks to more securely distribute their sensitive consumer email data, while providing their Publisher partners with a more functional, user experience.
Upon a Mailers/Publishers' first interaction with ACCESS, they will be prompted to sign up and login via a secure email/password login form. Having these credentials in place will allow us to better provide all the pertinent information for Mailers in the future. The process is very similar to when a Mailer logs into a Network or Advertiser's affiliate tracking system such as CAKE, Everflow, TUNE, HitPath or LinkTrust.
Please see below a few screenshots of what to expect on your first login, and more details on the signup process may be found here.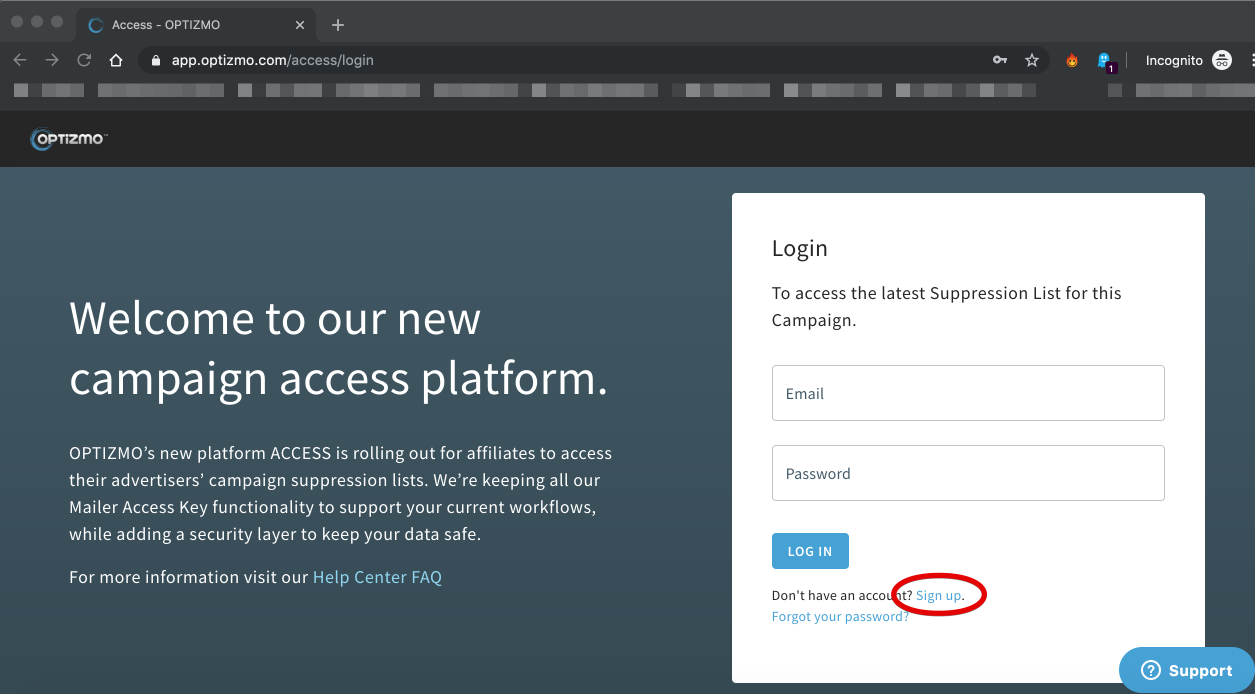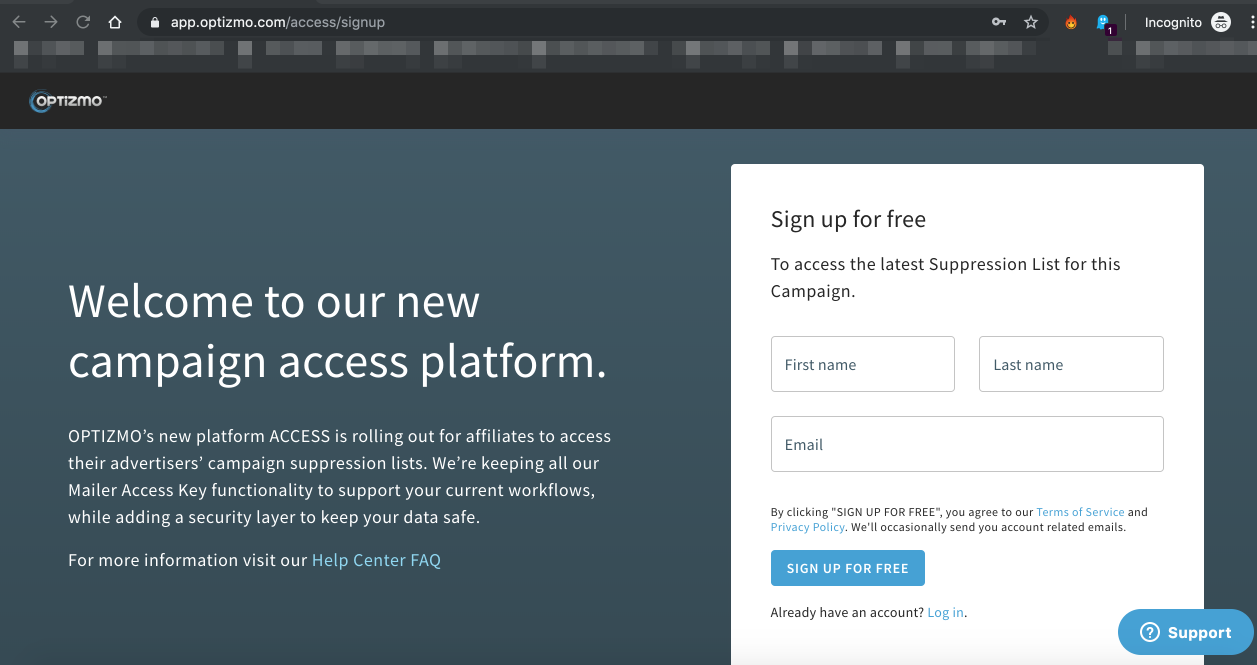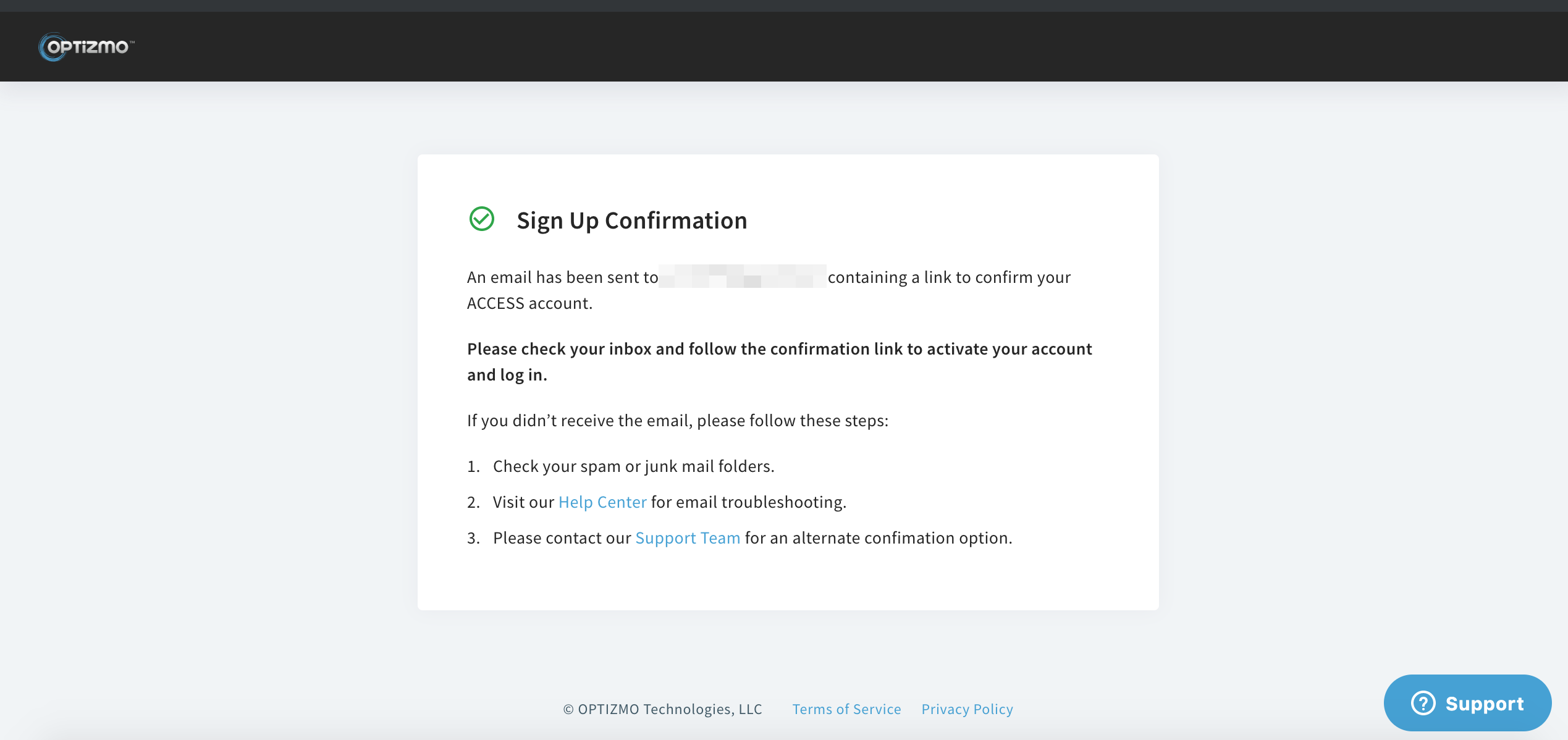 You will receive an email with sign up confirmation, and a prompt to complete your password set up. Now, you're all set. These credentials may be used to log in to ALL of your Advertiser provided Mailer Access Keys.
ACCESS provides a completely redesigned experience.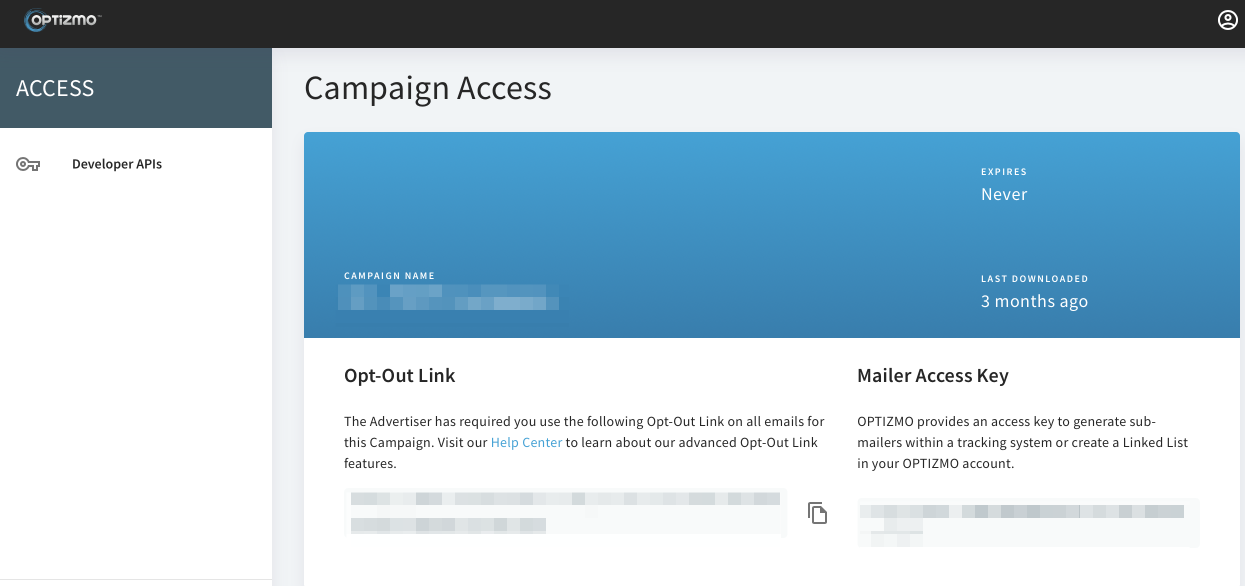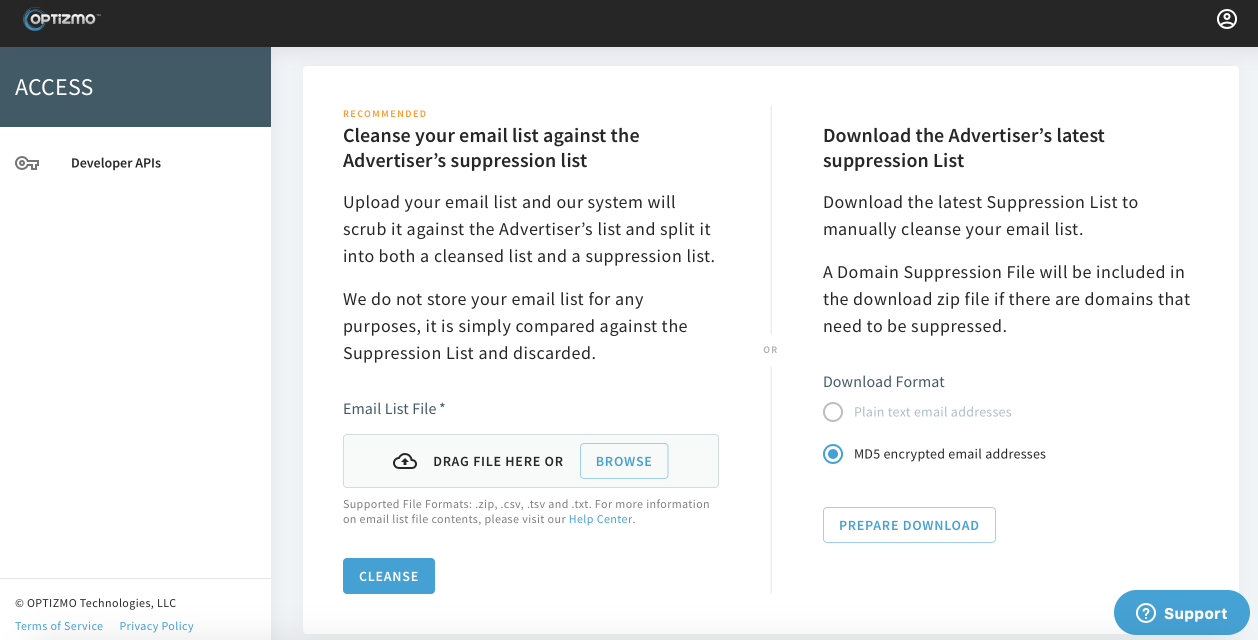 All Mailers will have access to the same features they had before. This feature list will continue to grow as additional tools are added to ACCESS.
Why do my Affiliates need login credentials for ACCESS?
To learn more about why a complimentary Mailer/Publisher account is needed, please review this article: Do I need to signup for a user account?
We hope you enjoy the new experience of ACCESS! We look forward to providing our mailing partners with a better and more secure experience, adding future tools to help manage Advertisers' data more efficiently.
If you have further questions, please contact us: support@optizmo.com