How to Download an Opt-Out List From My Account.
Overview
This article will show you how to download an Opt-Out List from your SUPPRESS account. Only administrators are able to download an Opt-Out List.
Steps
1. Hover your cursor over the Opt-Out Lists option under the Configuration menu and select Opt-Out Lists.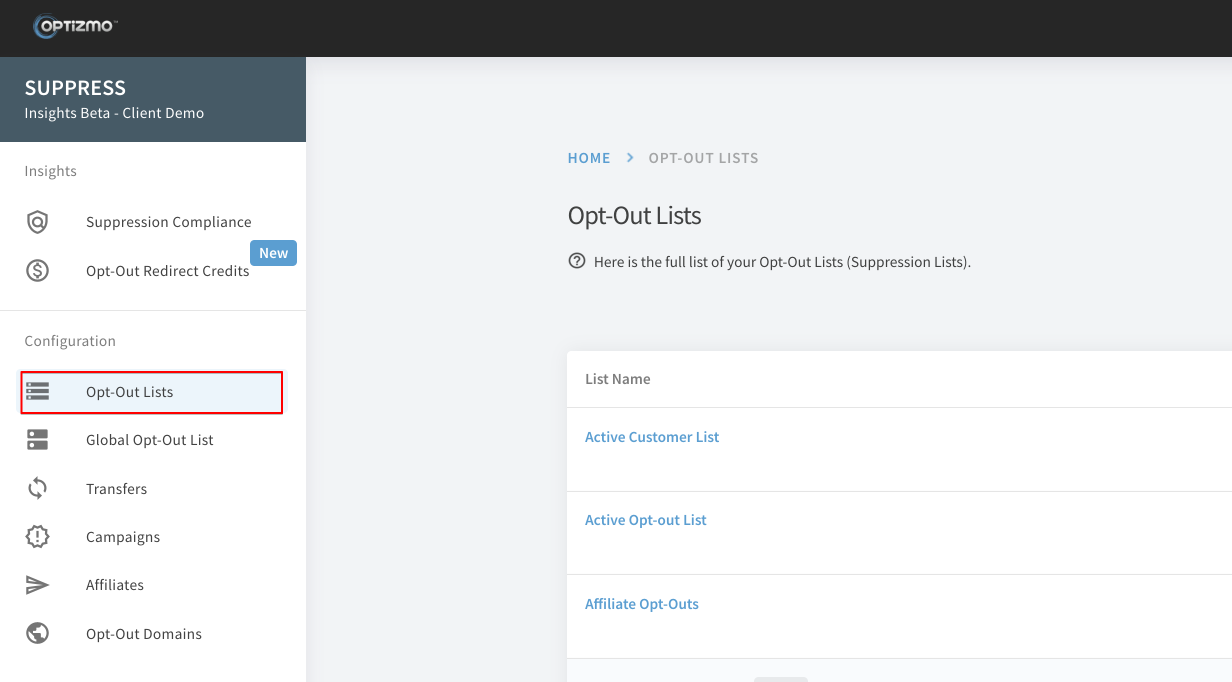 2. From the Opt-Out Lists page, select the name of the list you would like to download.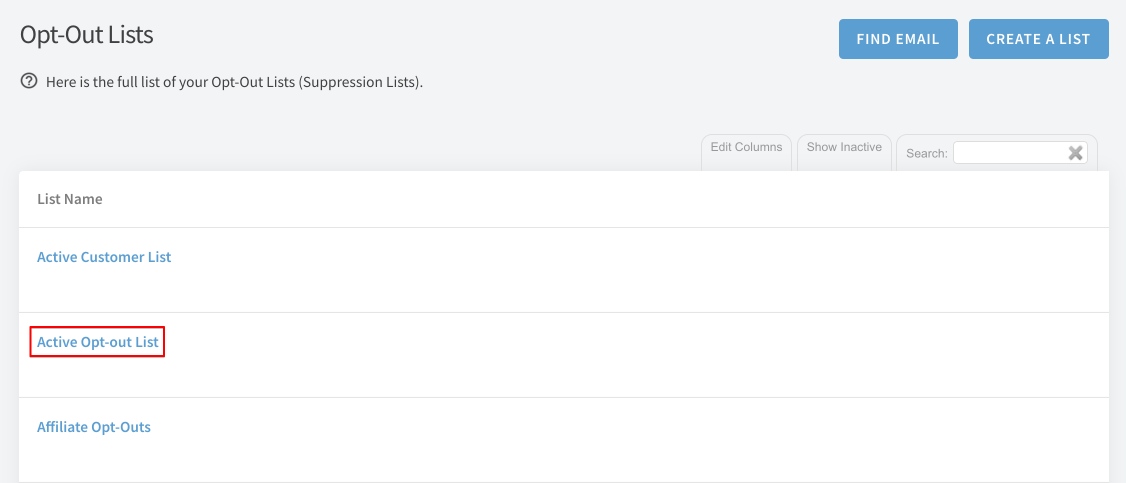 3. Now, from the List Profile page select the Download List option from the drop-down next to the Edit Opt-Out List button.

4. Lastly, apply the appropriate filters from the Download Opt-Out List page. Then select the Download List button.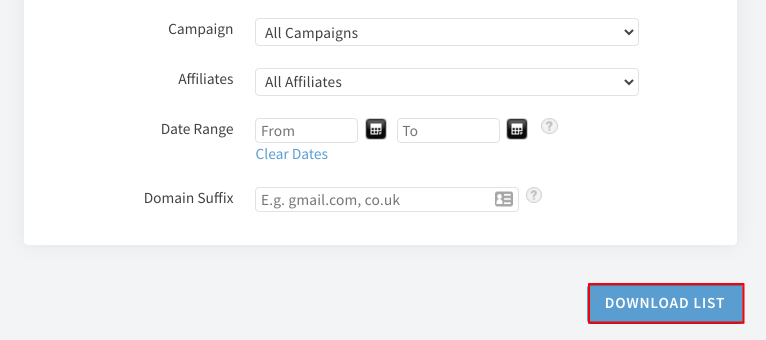 *Please note - This solution does NOT apply to Group Lists, however, and these instructions would need to be followed for each individual, or Standard List that makes up the grouping in order to collect the entire Group List.
If you have further questions, please contact: support@optizmo.com