How to View the Campaigns a Specific Affiliate is Running in a Network Account
Overview
This article will show you how to view the Campaigns a specific Affiliate is running or attached to, in a Network account.
Steps
1. Hover your cursor over the Affiliates option under the Configuration menu and select Affiliates.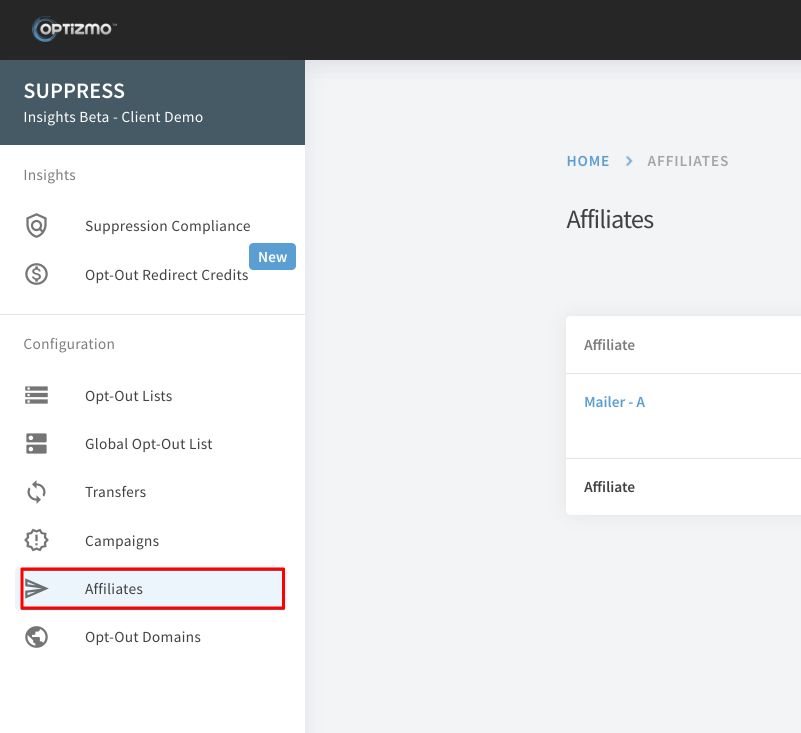 2. From the Affiliates page select the Affiliate's name that you would like to review.

3. From the Affiliate's Profile page you will go to the drop-down and select List Campaigns.

3. Now you should see all the Campaigns the Affiliate is attached to and the Advertisers the Campaigns are associated with.

If you have further questions, please contact us at: support@optizmo.com