How to Remove an Import from a Opt-Out List
Overview
Remove an unwanted or accidental data import from an Opt-Out List.
*Please note - only users with admin permissions will be able to remove an import. To learn how to make a user an admin, please review this article: How To Add New Users in SUPPRESS
Steps
1. Hover your cursor over the Opt-Out Lists option under the Configuration menu and select Opt-Out Lists.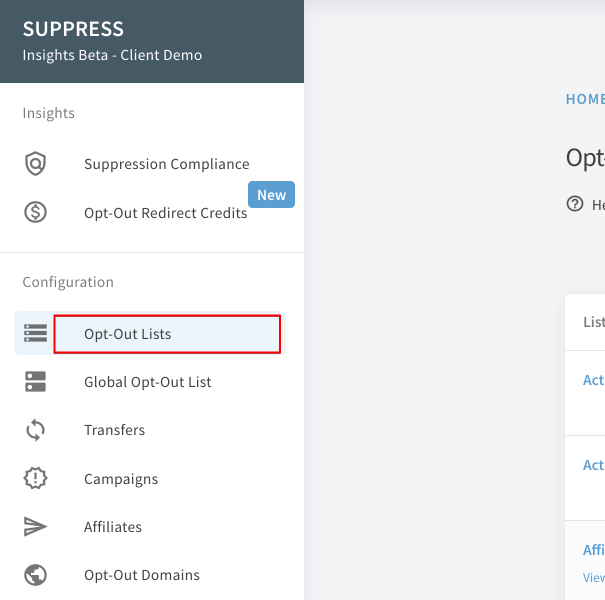 2. Then from the Opt-Out Lists page select the name of the list you need to remove the import from.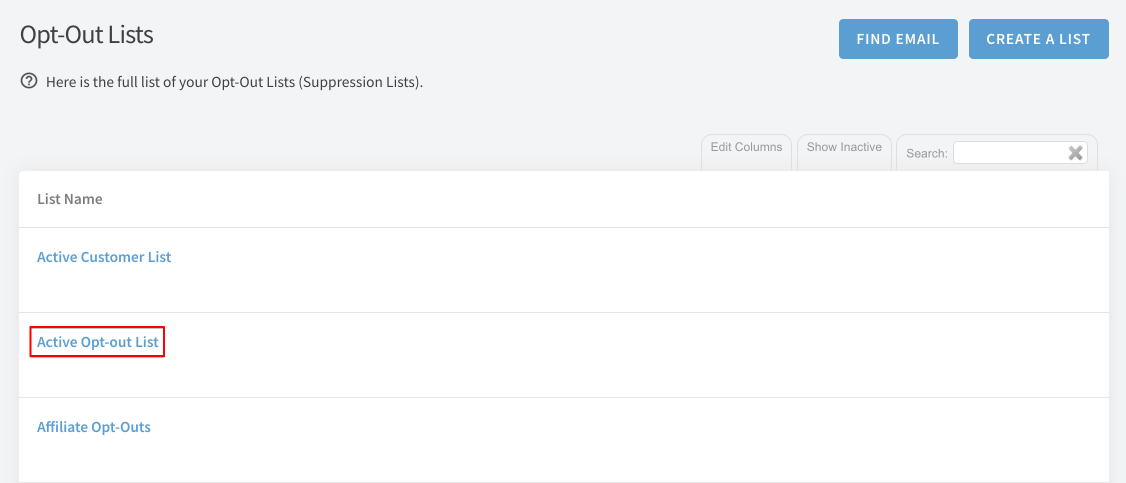 3. From the list profile page, scroll down to the Imports section and select the Remove link next to the import you would like to delete.

4. Lastly, carefully read the Confirm Import Delete message and type "YES", and press the Confirm Delete button.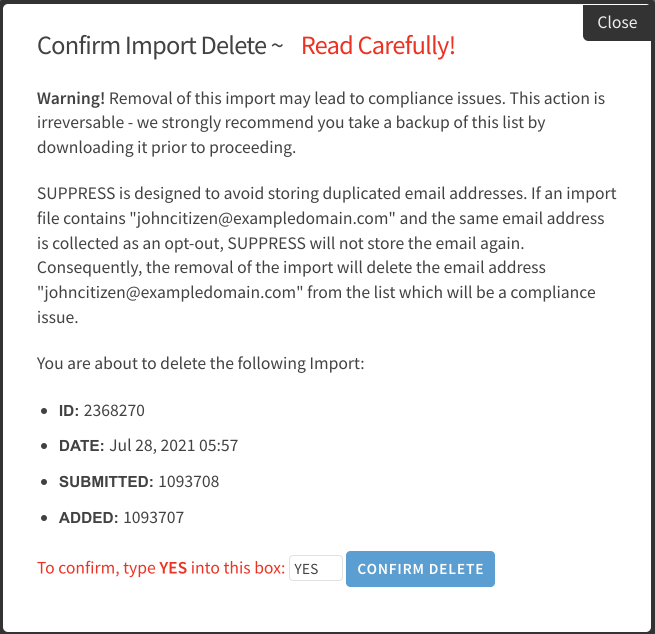 If you have further questions, please contact us at: support@optizmo.com