How to Create an Affiliate
Overview
This article will show you how to create an Affiliate in your SUPPRESS account.
*Please Note - if your SUPPRESS account is integrated with an affiliate tracking platform, Affiliates/Publishers get created automatically.
Steps
1. Hover your cursor over the Affiliates option under the Configuration menu and select Affiliates.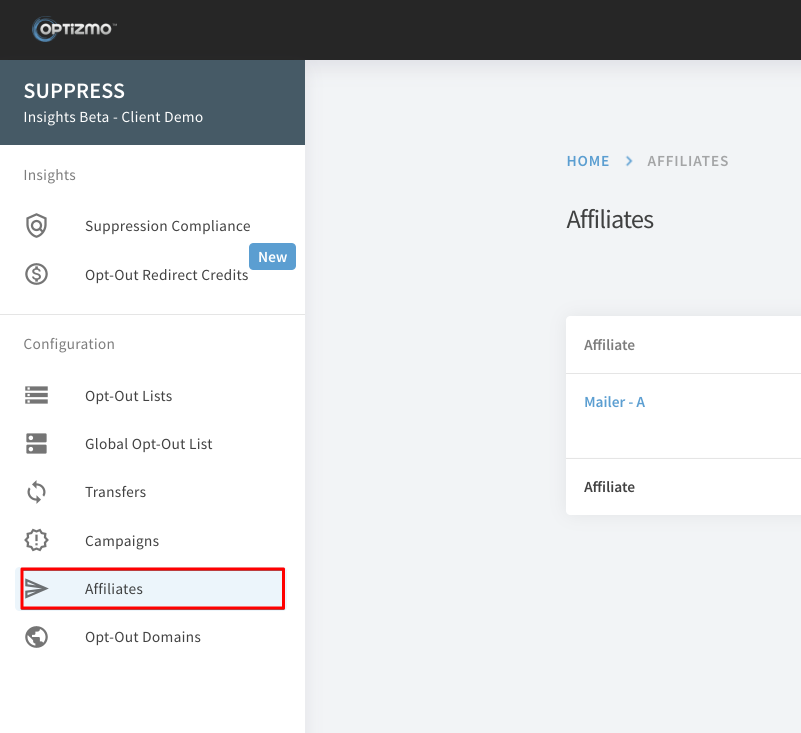 2. From the Affiliates page, select the Create An Affiliate button.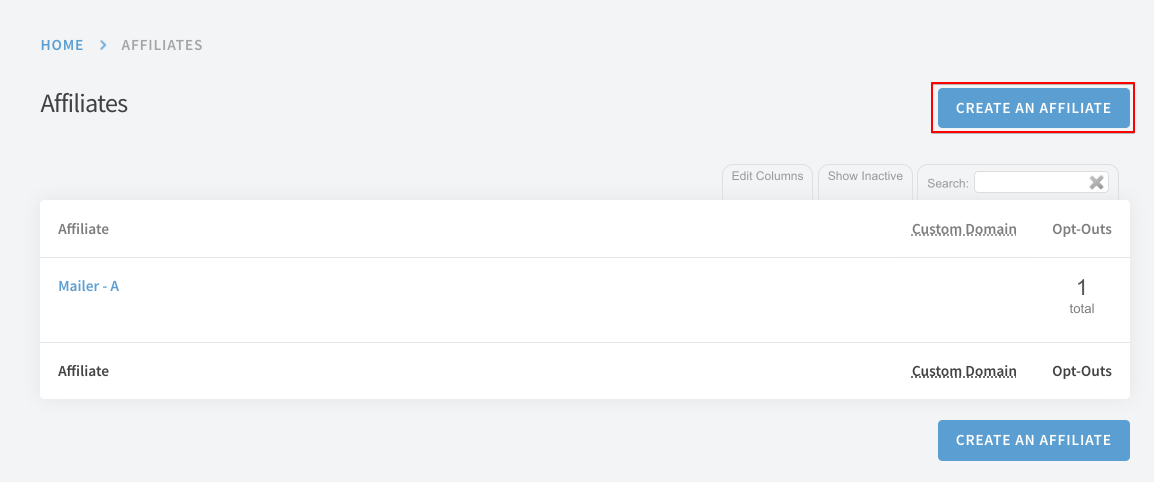 3. Next, add the Affiliate Details starting with the Company Name.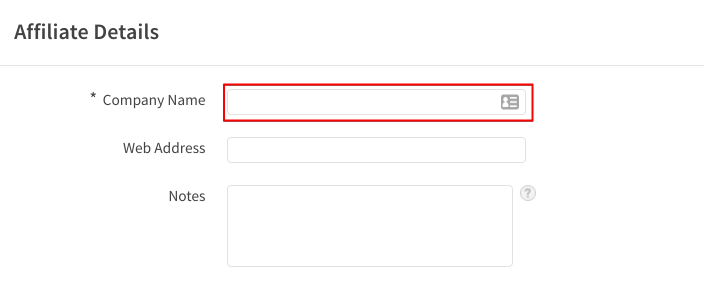 *Please note - the Web Address and Notes fields are for internal purposes only and are NOT required fields.
3. Then enter the Primary Contact details. This is the person who will receive the Access Key which provides access to your suppression data and Opt-Out Link.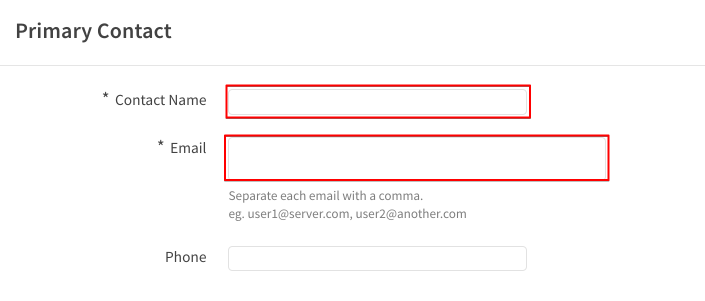 *Please note - the Phone field is for internal purposes only and is NOT required.
4. For the Settings section, you can enable or change these settings if applicable:

- Import Opt-Out List provides this Affiliate with access to upload records directly to the Suppression File to which the Affiliate is being granted access to. This is used for Affiliates who are not using an Opt-Out Link generated from OPTIZMO and need to upload any new Opt-Outs that are captured.
- Opt-Out Domain allows you to designate a specific Opt-Out Domain for this Affiliate to use on all of their Opt-Out Links. This is highly recommended as a best practice to have each of your Affiliates on their own domain. Doing this will provide you with further transparency, and will help mitigate the impact if one of your Affiliates domains is compromised.
*Please note - to learn more about setting up additional domains and the value of this practice, please review this article [Add Link}
5. If you have Creative Distribution Manager enabled in your account, then you will have the option to create up to 4 unique tracking IDs for this Mailer which will be used in your creative being distributed.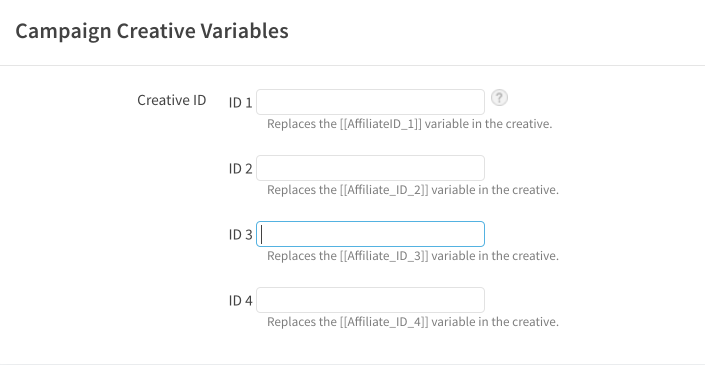 *Please note - to learn more about our Creative Distribution tool, please review this article: Creative Distribution Management.
6. Next, for the Add Affiliate to Campaigns section, you can either select to NOT add this Mailer to any Campaigns, if a Campaign does not exist, or you can choose to add this Mailer to existing Campaigns.

7. Lastly, scroll down and click the Create Mailer button to create the Mailer.

If you have further questions, please contact us: support@optizmo.com