How to View Disabled Affiliates In Your SUPPRESS Account
Overview
This article will explain how to view disabled Afiliates in your SUPPRESS account.
Steps
1. Hover your cursor over the Affiliates option under the Configuration menu and select Affiliates.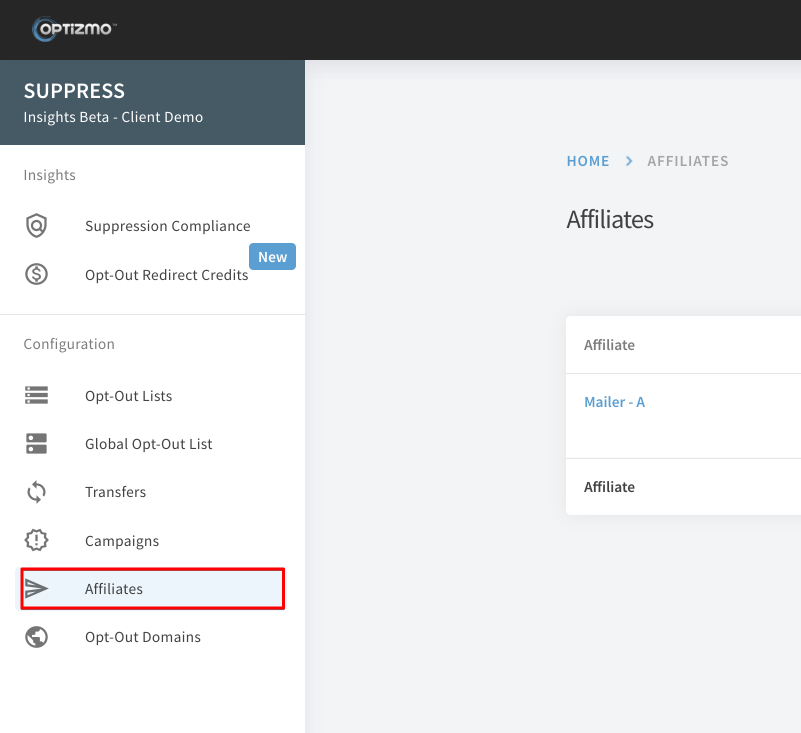 2. From the Affiliates page select the Show Inactive tab found under the Create an Affiliate button.

3. Now you should be seeing a list of all the Disabled Affiliates in your account.

*Please note - you are unable to view deleted Affiliates at this time. If you need assistance with undeleting an Affiliate, please contact us: support@optizmo.com
To learn how to re-enable an Affiliate, please review this article: How to Restart/Enable an Affiliate's Access to an Active Campaign
If you need further assistance, please contact us: support@optizmo.com