How to Assign a Domain to an Opt-Out List
Overview
In your SUPPRESS account you can assign a domain to a specific Opt-Out List, which will utilize that domain to create the Opt-Out Link of all campaigns under that list. Assigning a domain to an Opt-Out List will override any domain added to an account and also the default domain.
Steps
1. To begin, select the Opt-Out Lists option under the Configuration menu (In a Network account, Opt-Out Lists are created at the Advertiser Profile Level by selecting the Advertisers menu option).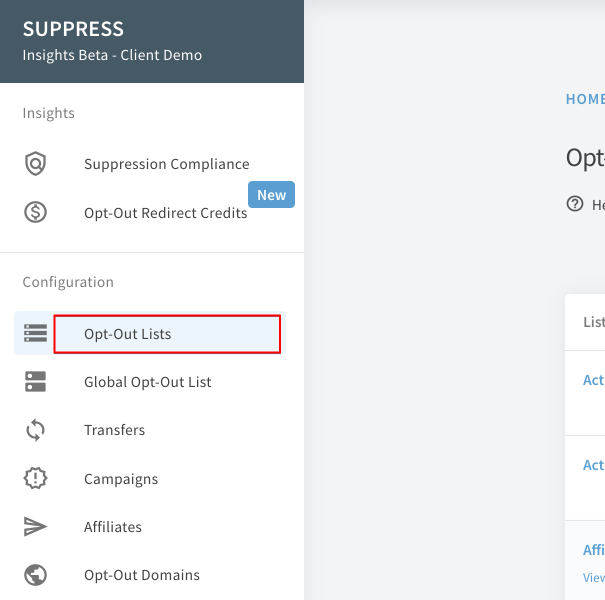 2. Then select the Opt-Out List's name you want to assign a domain to.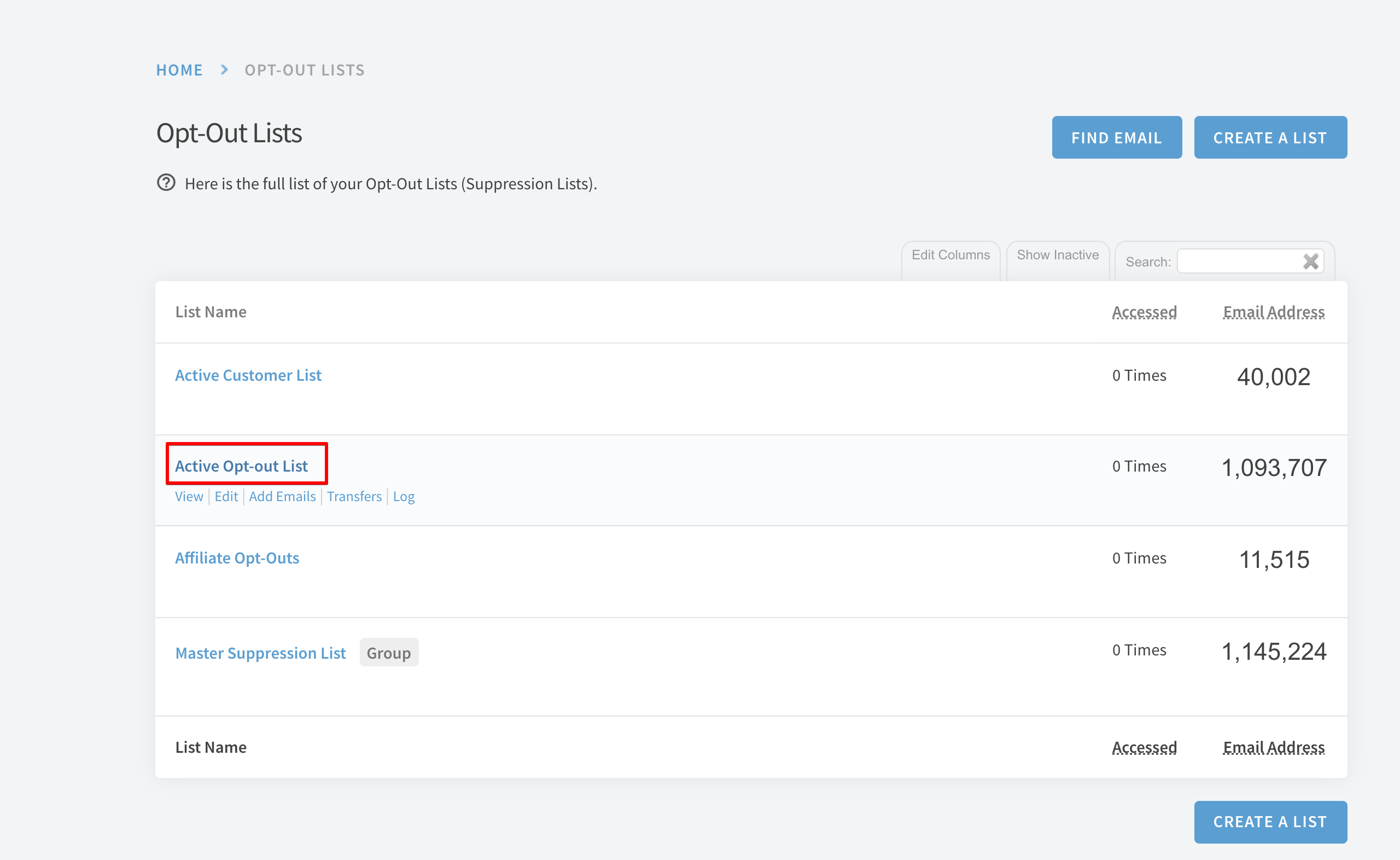 3. From the List Profile of the selected Opt-Out List, select the Edit Opt-Out List button.

4. Then scroll down to the General Settings section and select the domain you want to assign the Opt-Out List from the Opt-Out Domain drop-down menu.

5. Once the domain is selected, scroll down to the bottom of the page and select the Update List button to save the changes.

*Please note - once the domain has been assigned to the Opt-Out List, you will want to have your Affiliate get a new Opt-Out Link so they can start using the Opt-Out Link with the new domain.
If you have further questions, please contact: support@optizmo.com
Related Articles
How Do I Assign a Domain to an Affiliate