How to Run a Transfer Manually
Overview
You can run a Transfer manually from your account at any time. A common reason for doing this is to test your Transfer after setup, or if there was a problem with your scheduled Transfer, you can run it manually after the issue is resolved. This article will show you how to run a Transfer manually.
Steps
1. Hover your cursor over the Transfers option under the Configuration menu and select Transfers.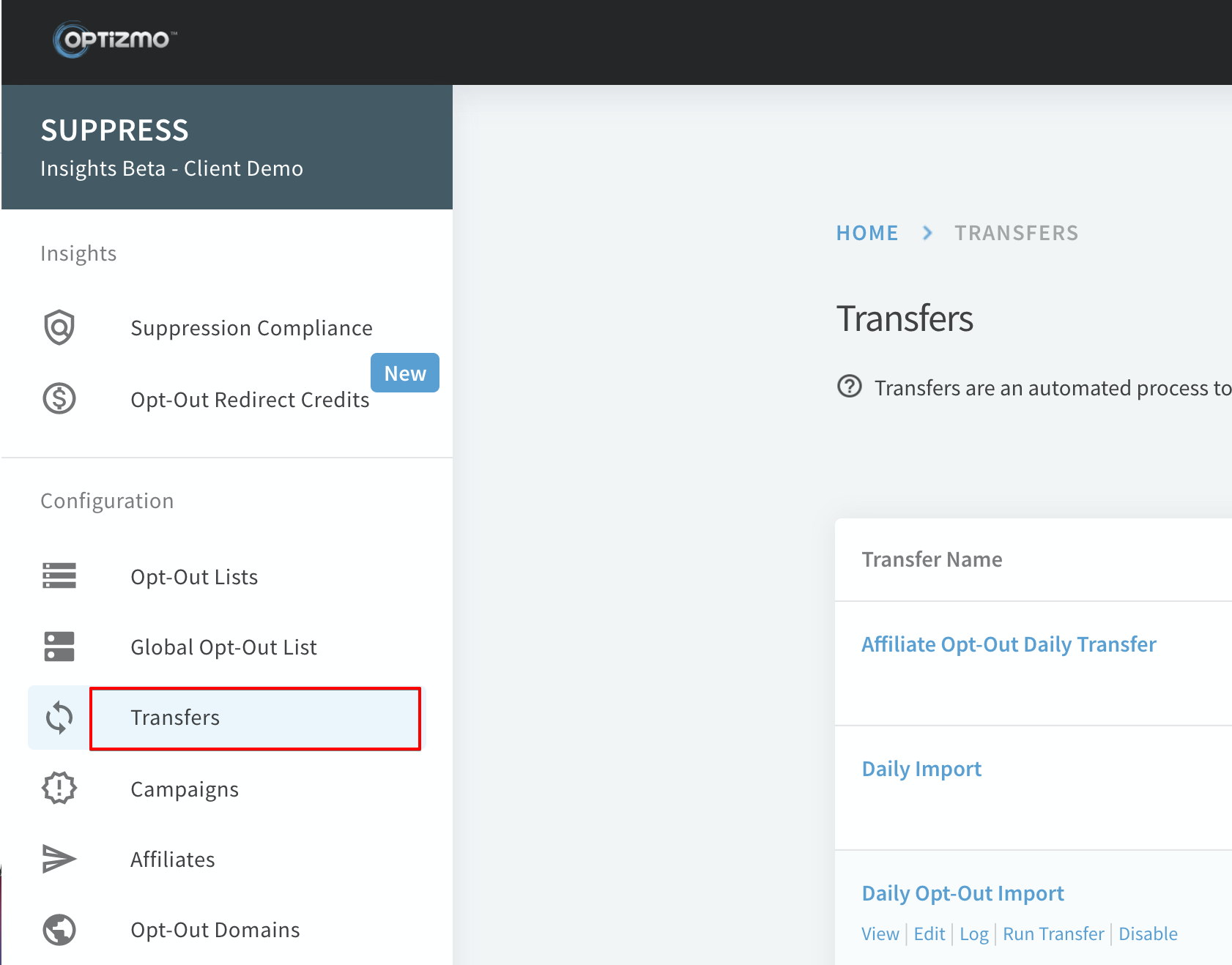 2. Then select the name of the Transfer that you would like to run manually from the Transfers page.

3. From the Transfer Profile page select Run Transfer from the Edit Profile drop-down.

If you have further questions, please contact us: support@optizmo.com