How To Add New Users in SUPPRESS
Overview
This article will show you how to add users to your SUPPRESS account and explain the different types of users that can be added.
Creating a Primary Administrator (Global Administrator)
A Primary Administrator is the account holder, typically the person who created a SUPPRESS account with OPTIZMO. The Primary Administrator will have FULL visibility in their SUPPRESS account and will be able to create and manage: Opt-Out Lists, Mailers, Campaigns, default settings, user accounts, and billing information.
To view or make changes to the Primary Administrator's profile, follow the steps below.
1. In the upper-right corner of the navigation toolbar within SUPPRESS and click on the Profile icon, followed by Profile.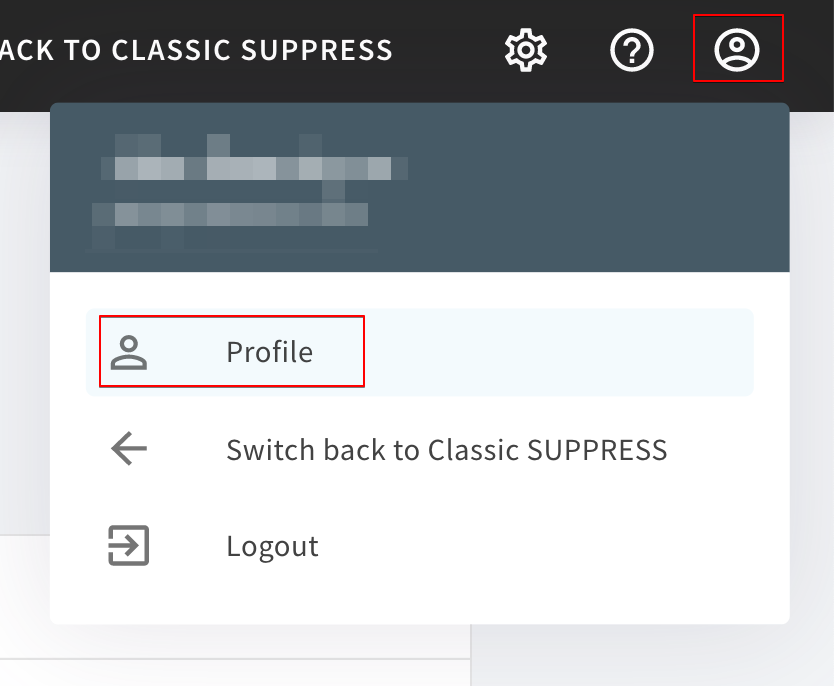 2. From the Edit Profile page you will be able to change the User Details, as well as update your password.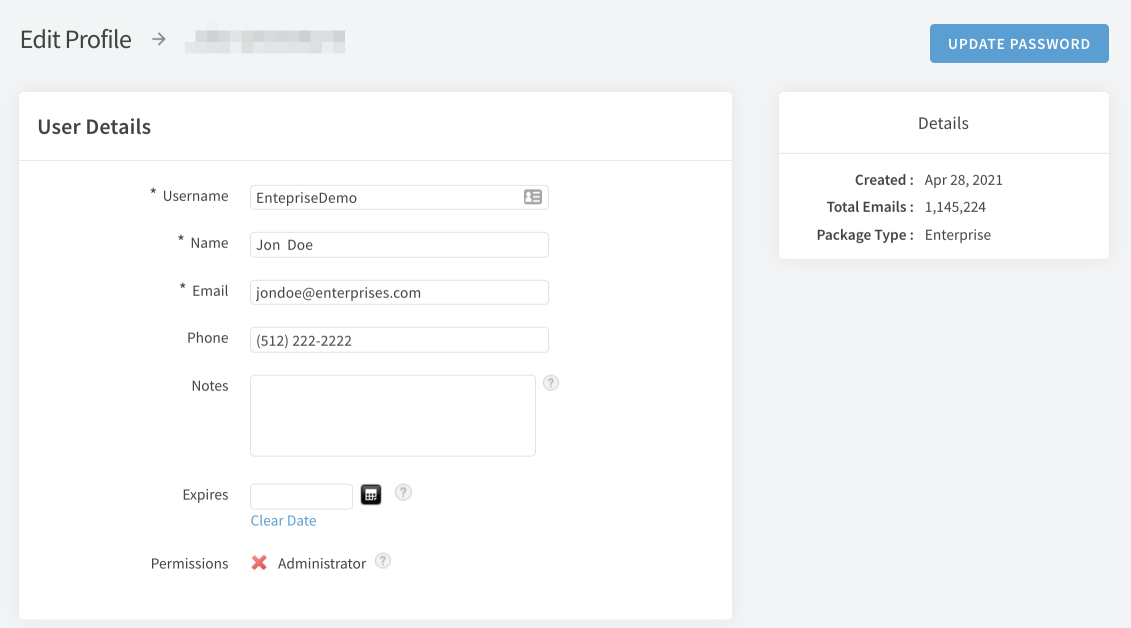 *Please note - you must have administrator permissions in order to view this page. Also
** Changing this information does not alter the record we have for your account in our billing/administrative system. If you are a new Administrative contact, please contact our office or the support team to update the master record of your account.
Creating a User (without administrative rights)
General Users do NOT have access to billing information, can view but not edit default settings, can't download Suppression Lists, or create additional users. As Primary Administrator, to create a User, follow the steps below.
Select the Gear icon from the upper-right corner menu, and then select User Accounts.
From the User Accounts page select the Create a User button.
Fill out the User Details section and make sure the Administrator permissions is disabled. *Please note

- the Username is case-sensitive.

If you would like this user to receive compliance notifications, then enable Subscribe to the Daily Compliance Alert email.
Lastly, create the new General User by selecting the Create User button.
Creating Secondary Administrators
Secondary Administrators have the same visibility as Primary Administrators. To set up additional Administrators for your SUPPRESS account, following the same steps as Creating a User, but enable the Administrator permissions so the user will have FULL access to SUPPRESS.

If you have further questions, please contact us: support@optizmo.com