Overview
This article will show you how to view and export activity logs from your SUPPRESS account.
Steps
1. To access the Logs page you will click on the gear icon and select Logs.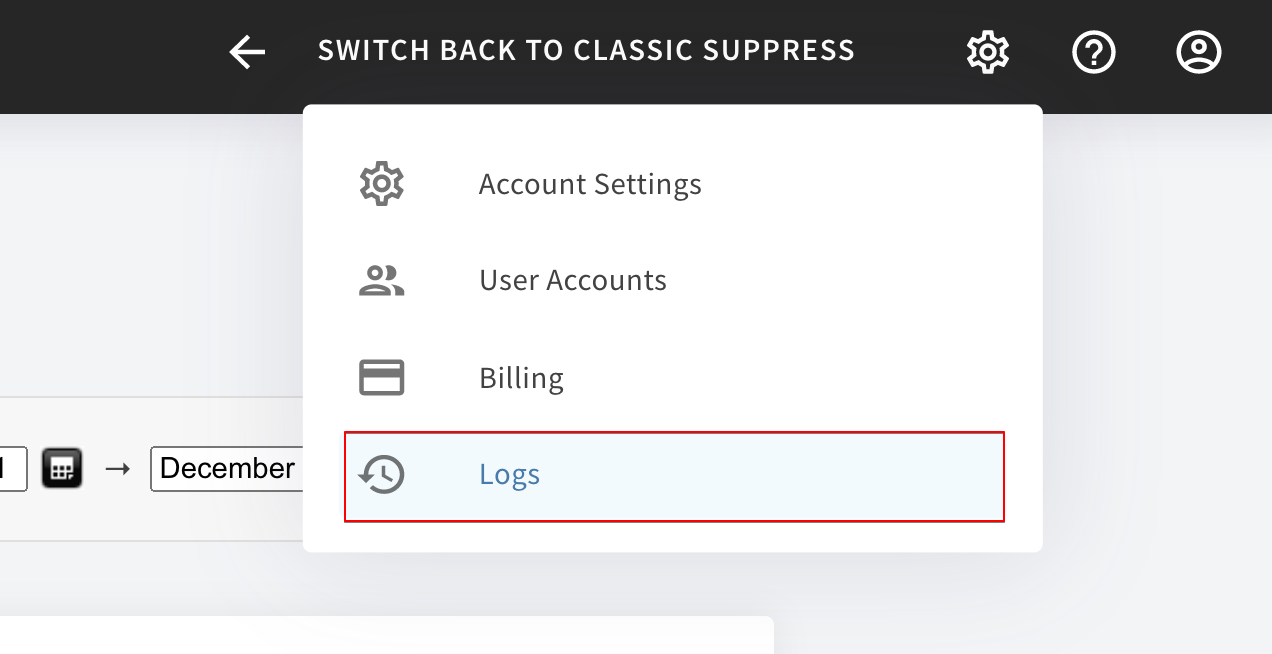 2. From the Logs page you can view all activity done in your account sorted by Time Stamp, User, Message, and IP address. You can also search log entries per page by selecting the page number at the top.

3. If you prefer to export this data into a CSV file so you can edit the data accordingly and create your own custom report, you can do so by using the Export feature.

*Please note - there are multiple places you can view specific log entries related to a specific area in your SUPPRESS account. For instance, if you would like to view the log entries of a specific campaign, you can view the Campaign Logs: How do I View the Activity of a Campaign?
If you have further questions regarding your bill, or how it is calculated, please contact support@optizmo.com or your account manager.