How Do I Assign a Domain to an Affiliate
Overview
In your SUPPRESS account, you can assign a domain to a specific Affiliate or group of Affiliates. Assigning a domain to an Affiliate will override any domain added to an Opt-Out List, account, and also the default domain. This option is a recommended best practice if you work with 3 or more Affiliates.
Steps
1. To begin, select the Affiliates option under the Configuration menu.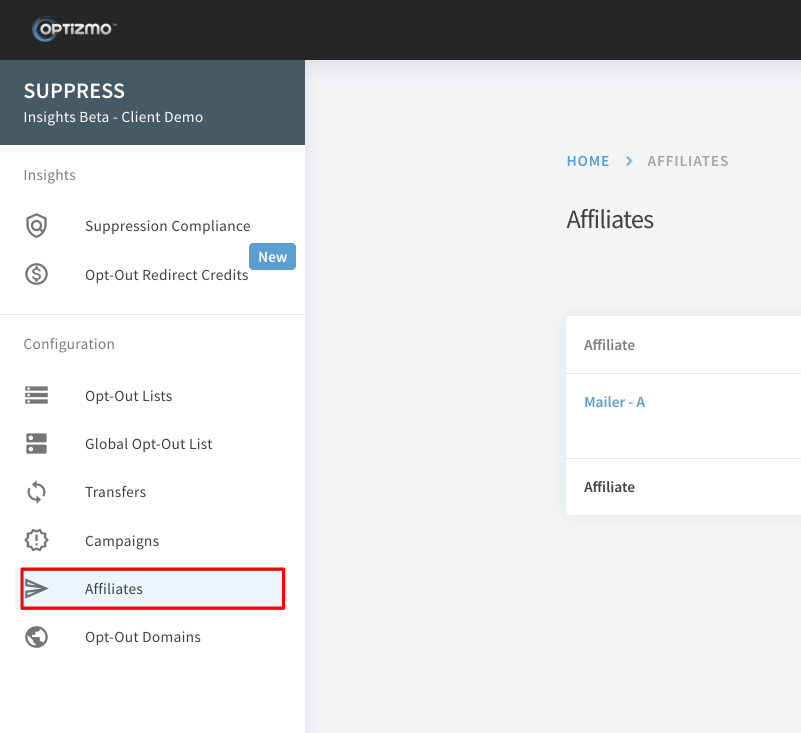 2. Then select the Affiliate's name you want to assign a domain to on the Affiliates page.

3. From the Affiliate Profile page select the Edit Affiliate button to edit the setting for this Affiliate.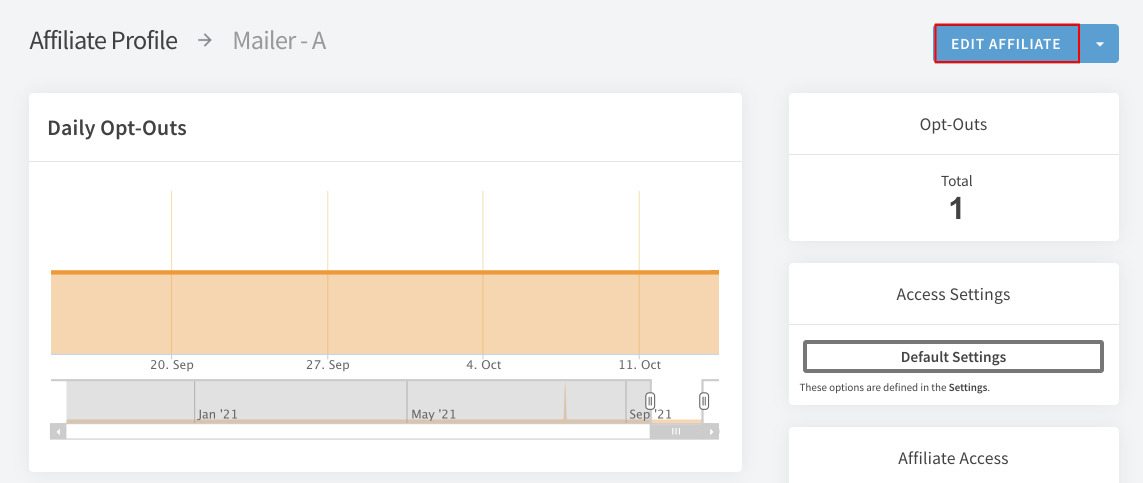 4. Then scroll down to the Settings section and select the domain you want to assign the Affiliate from the Opt-Out Domain drop-down menu.

5. Once the domain is selected, scroll down to the bottom of the page and select the Update button to save the changes.

*Please note - once the domain has been assigned to the Affiliate, you will want to have your Affiliate get a new Opt-Out Link so they can start using the Opt-Out Link with the new domain.
If you have further questions, please contact: support@optizmo.com.
Related Articles
How to Assign a Domain to an Opt-Out List
How Do I Assign a Domain to My SUPPRESS Account?