Overview
This article will show you how you can customize your Opt-Out landing pages in your account.
Steps
1. To begin, go to the Account Settings page by clicking on the gear icon and select Account Settings.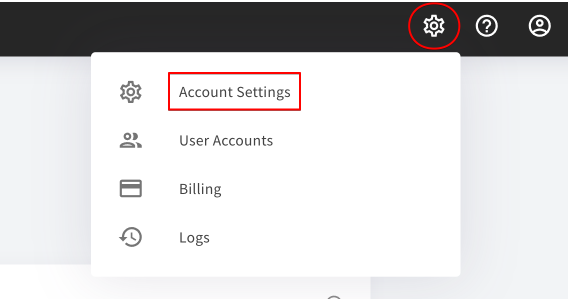 2. From the Account Settings page, scroll down to the section called Opt-Out Page Styling.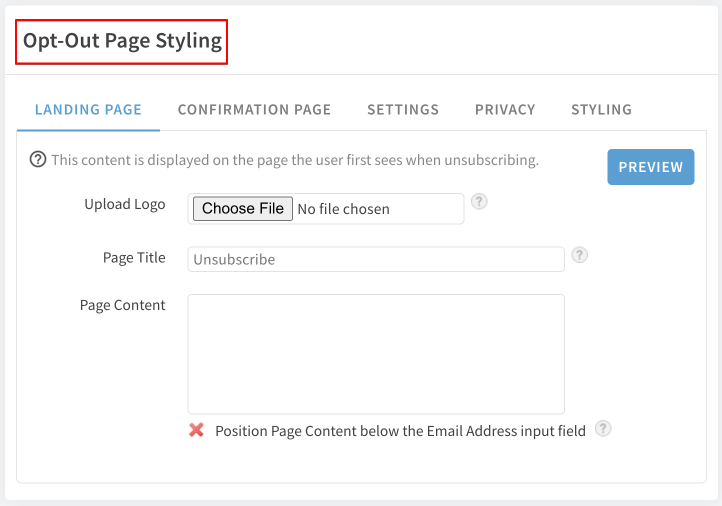 This is where you can make the following changes to your Opt-Out Page:
- Landing page: Upload a logo, change page title or add additional content.
- Confirmation page: Change the page title, or add additional content.
- Settings: You have the option to send a copy of each email collected through this Opt-Out Page to a URL you provide. *Please note - the best method to export/import emails from your account is through a Transfer or the OPTIZMO API.
- Privacy: Add any privacy content, such as your privacy page URL.
- Styling: Add any custom CSS styling to your Opt-Out Page.
4. Once you are done making your changes, select the "Save Settings" button at the button of the Account Settings page to save your changes.
If you have further questions regarding Opt-Out Page styling, please contact support@optizmo.com or your account manager.